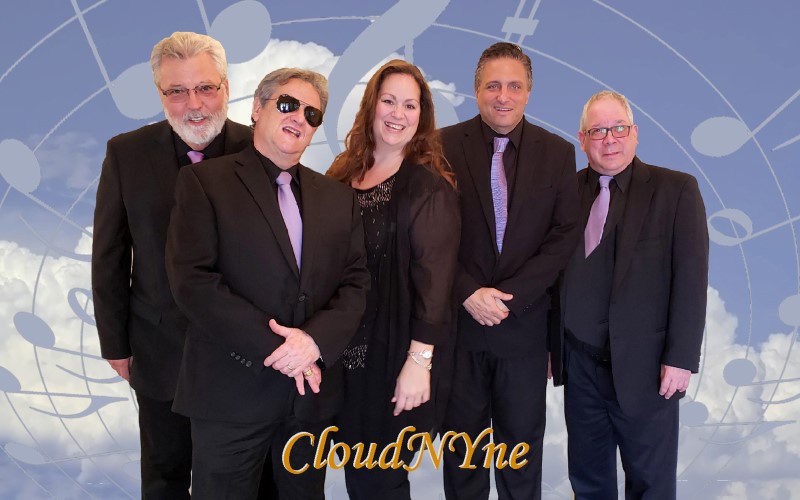 Cloud NYne
February 24 | 8:00 pm | DoubleTop
CloudNYne is the #1 Band for non-stop Dance Music.
We play the music YOU want to hear and dance to. Our danceable playlist separates us from the competition. We provide an exciting and vibrant atmosphere that DJ's have a hard time reproducing! CloudNYne is an extremely versatile, high energy band, featuring a spectacular mix of music, from yesterday's favorites to today's hottest dance hits.
CloudNYne is sure to spark an evening of entertainment that always includes crowd involvement. We feature tight non-stop music sets with tight grooves playing the hottest dance music. It is our goal to see to it that you get the very best music mix with highly polished musicanship. Never any pre-recorded tracks and only 100% LIVE MUSIC!