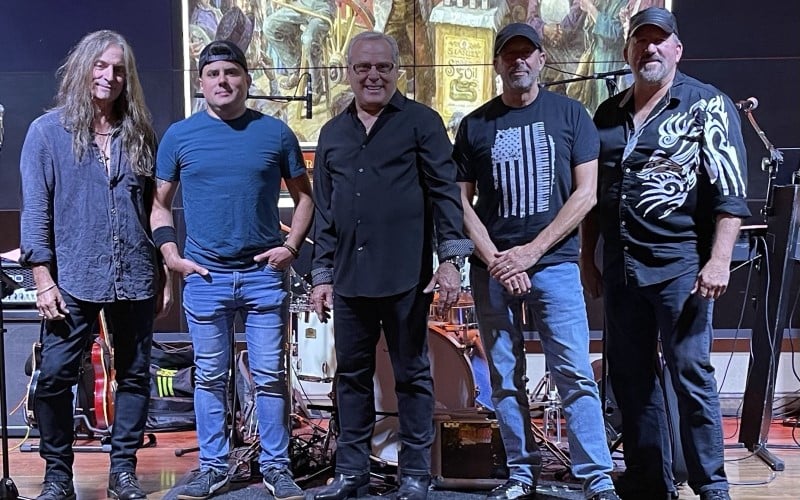 DOCTOR MAGKNEETOE
December 15 | 8:00 pm | Bar 360
DOCTOR MAGKNEETOE MEDICINE SHOW
The Doctor Magkneetoe Medicine Show! Classic Rock at its best!
The band was founded by Mark Gamma 25 years ago and has been performing in the New York area ever since. The band features the Hudson Valleys' best veteran musicians creating a truly exciting experience for the audience. If you love classic Rock & Roll, you will love this Show!
The band consists of some of the Hudson Valleys' very best musicians. All Hudson Valley Natives who have been performing in the Valley for decades.
Mark Gamma Drummer/Singer. a Hudson Valley Native brings his Drumming and Vocal expertise to the stage with energy and elegance. He has appeared on MTV and numerous TV shows including 27 appearances on the Joe Franklyn Show. A studio drummer for years Mark knows how to please a crowd. His performance is sure to get you excited.
Dan Gamma /Drummer. Dan was born and raised in Wallkill, NY, and has been active in the Tri-State music scene for over 20 years, playing in many local bands including The Kristen Capolino Group and Dr. Magkneetoe. Then at 21 years old, he landed the touring gig portraying Peter Criss in KISS Alive! NYC, the premiere tri-state area KISS tribute band. He was able to travel the country performing in dozens of states as well as filming a television pilot called "Copycats." After several years, he returned and performed locally with acts such as Bill's Toupee, Ceesar Band, The Hey Nows and The Hype.
Michael Angelo Guitar. legendary guitarist also a Hudson Valley Native has been performing with Mark Gamma for decades. Michael is the epitome of a rock 'n' roll Guitarist creating excitement on stage. A real crowd-pleaser!
Dan Kaiser / Bass.the Rock of Gibraltar! Dan is one of the most solid Bass players in the business. Dan is also a Hudson Valley Native performing with Mark Gamma for over 50 years. Dan is the foundation that brings a whole new meaning to the bottom line!
Eric Nies /keys.has been gigging since the '60s, when he started learning songs off AM radio for his brother's basement band. He lives in New Paltz and plays keys for a number of Hudson Valley projects.