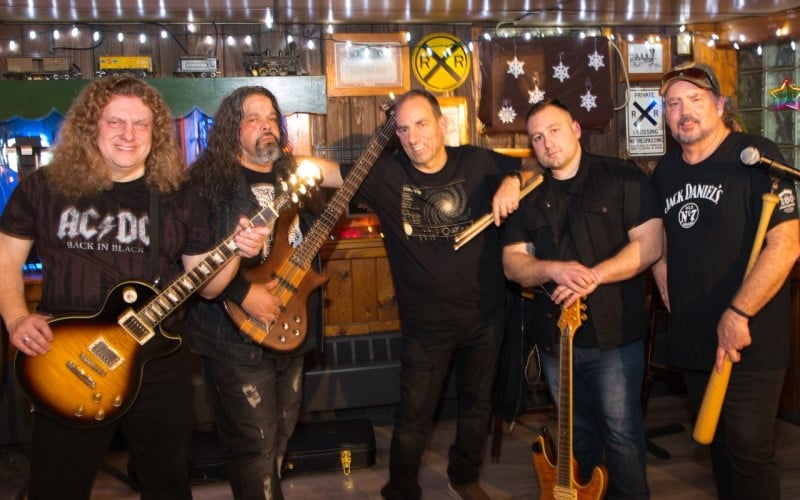 Guilty As Hell
Happy Hour at The Alder!
February 25 | 5:00 pm | Dos Gatos
Guilty As Hell is a five-piece Classic Rock, Country, Pop, and Alternative music cover band playing venues across the mid-Hudson Valley, from Poughkeepsie to Central Valley and all points in between. Together since 2015, the band is heavily influenced by rock and roll's legendary acts such as Lynyrd Skynyrd, AC/DC, Queen, Motley Crue, Poison, The Doobie Brothers, Tom Petty & The Heartbreakers, Bon Jovi, Journey, and more. Their unique brand of entertainment fuses instantly recognizable & popular hit songs with audience participation and a high-energy performance that will make you want to rock and roll all night long!