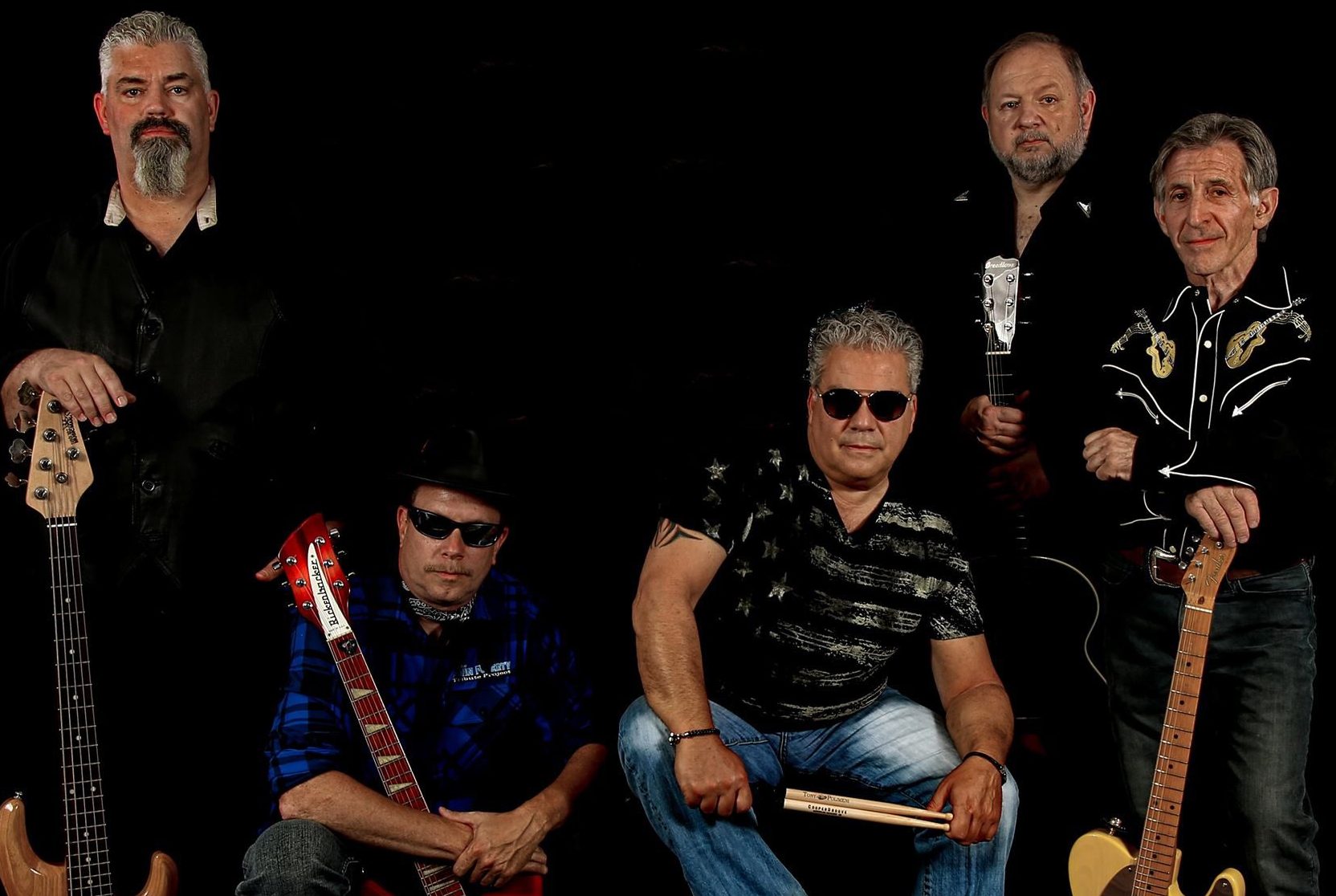 The John Fogerty Tribute Project
August 28 | 9:00 pm | Bar 360
Al Madlinger – Lead Vocals / Lead Guitar
Born and raised in the Williamsburg section of Brooklyn New York, Al's musical talent stems from his past experiences in local pop and classic rock bands in the five boroughs. Al first found his musical love in playing bass guitar for years in the early 80's, quickly after he realized his passion to write his own brand of music. Soon guitar playing, improvising and writing was part of his existence. Many popular sites and venues throughout New York had catered to his performances, from Up-State resorts to Manhattans' "Limelight" club and the village pool bars. Many of his deep influences from the trade include musicians like Tom Petty, Bob Dylan, John Prine and John Forgerty. However his versatility is not limited to any one style of influence. In the mid 1990's upon finding the love of his life and best friend, Al moved out to rural Long Island and once again picked up a new and inviting inspiration in Country Music, perhaps his biggest influence yet with respect to playing guitar. He has also indulged in a new venture with the styling of the Delta Blues sound and contemporary steel guitar. His music now has matured into a hybrid of all the above with an adult commercial feel and presence. "I will never stop growing, learning and having fun. There will never be an end to what you can learn"
Stu Kershen – Guitar / Backing Vocals
Born and raised in Hicksville, New York, Stu has been playing guitar since his late teens. It was artists like Bob Dylan, The Beatles, The Eagles and Buck Owens that stimulated his interest in music and performing He has since been in a variety of bands for the past 30 years. His influences are many and include blues, rock and country western. His versatility and approach accounts for Stu's much in demand status. His solid guitar style includes all of his influences blended into one exceptional sound.Married to his lovely wife Claudia, they both reside in Wantagh, New York along with three dogs and a cat.
Jeff Constantino – Bass / Backing Vocals
Jeff and his family musicians can be traced back from late 1700s to today, including his three very talented children. Music was never an option, it is in his blood. Jeff received a BA in Bass performance and has played in various jazz, classical, Christian and rock groups, more recently Willy and The Poor Boys, Urban Rodeo and now with The John Fogerty Tribute Project. Jeff is a 20 year veteran of the Long Island Railroad, and is having the time of his life with the guys in The JFTP.
Tony Polimeni – Drums
Brooklyn Born and raised on Long Island, Tony began playing drums at age 11.
Once beginning College, Graduate School, and then building a surgery practice, Tony stopped playing drums for nearly 32 years. He began playing again rediscovering his passion for playing drums and especially playing CCR music. Doug Cosmo Clifford was my Ringo, Tony explains. My Dad had Cosmo's Factory on reel to reel and 8 Track Cassette and I just played and played those tunes.
In 2014 Tony founded Willy and The Poor Boys, a tribute to the music of John Fogerty and Creedence Clearwater Revival and the response was huge. The John Fogerty Project is the evolution of this tribute to CCR. It is an authentic representation of how this music should be and needs to be played. It is a top notch tribute to this great music we all grew up with. It is Fogerty and Creedence played right.
What makes him most happy after a JFTP performance is audience members saying, I love these songs. They are sing-a-long, feel good songs and I can't believe how many of them I knew.
George Mandrin – Keys
George Mandrin is a pianist, performing for over 30 years. Hailing from a family of professional musicians, he began studying piano at age 5. George received his BA in Music from The Aaron Copland School of Music at Queens College.Trained as a classical and jazz pianist, he has studied with Edward Edson, Dr. Donald Pirone, Norman Simmons, Jaki Byard, Michael Cochran, Michael Wolff, Jimmy Heath, Carter Jefferson, and Jimmy Owens. George began working professionally at age 15, touring with a variety of groups and headliners on the East Coast such as; Bobby Grandville and The Kings' The Crystals, The Drifters, Lee Andrews & the Hearts( with a young Questlove), Randy & the Rainbows, Beatlemania the Tribute, Roxy Perry NYC Queen of Blues, Glen Burtnik and Friends, The Red Bank Jazz Orchestra, Forest with Billy Joel's drummer Jon Small of the Hassels, Richie Canata's Monday night Jam at the Bitter End as sub. He also has extensive studio session work and has performed in venues including: USA Network, Up All Night with Gilbert Godfried, Arranger for the Off-Broadway ROYGBIV Children's Theater, You've Got the Power, The Family Repertory Theater, Joseph Papp Productions; Carter Jefferson Quartet; Queensborough Symphonic Band; Music Director of the United Unitarian Church of Manhasset production of "Pippin".
Paul Lawrence – Guitar /Backing Vocals
Playing almost 50 years, has played in country, classic rock and 50's bands. Classically trained, plays guitar, banjo, mandolin, bass and drums. Has owned more than 80 guitars and counting.