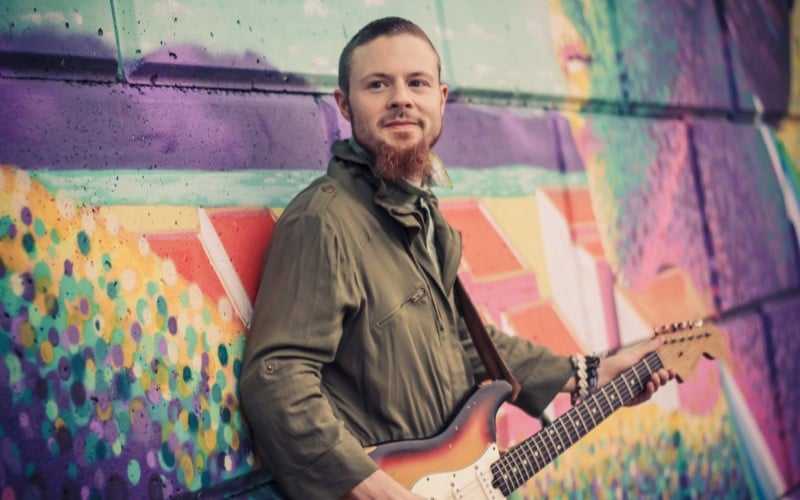 John Reddan Band
Happy Hour at The Alder!
July 21 | 5:00 pm | Dos Gatos
Born in the Rolling Hills of Warwick, New York, John Reddan was highly influenced by blues and classic rock music throughout his upbringing. John started playing the guitar at the age of nine, consistently trying to hone his skills. Over the years, he has had many great opportunities to work and play with some of the best musicians that music has to offer. Around 2001, John met international blues musician, Bill Perry. Perry, long running guitarist with Richie Havens, encouraged John to come on stage and play. After playing together one time, Perry asked John if he would be interested in playing guitar with the Bill Perry Blues Band. Soon after, John had become a mainstay having played with Perry for five years. Some notable performances with Bill would include The Jimiway Blues Festival in Poland, New Morning Club in Paris, The New York State Blues Festival, and opening up for Bo Diddley at Stewart International Airport. They would play across the world bringing Bill Perry's high-energy psychedelic blues to the people. John also played guitar on three of Bill's records. After Bill Perry's passing in 2007, John teamed up with his drummer brother, Chris, forming the Reddan Brothers Band in 2008. They produced and recorded twelve original songs written by John. Their album opened up many opportunities to play at various Festivals. The Reddan Brothers were honored to open for Levon Helm himself at both Bodles Opera House and at Levon Helm's Midnight Ramble. John has also shared the stage with guitarist Jimmy Vivino of The Conan O'Brien Show, James Cotton guitarist Slam Allen, Little Sammy Davis of The Levon Helm Band, and Nighthawk's founder and guitarist extraordinaire Jimmy Thackery. Since 2012, John has been performing solo acoustic gigs throughout the New York tri-state area. As of 2015, he is also now a Member of the New York State Blues Hall of Fame. He is one of the founders of the ten-year running Annual Bill Perry Day, drawing thousands of people.