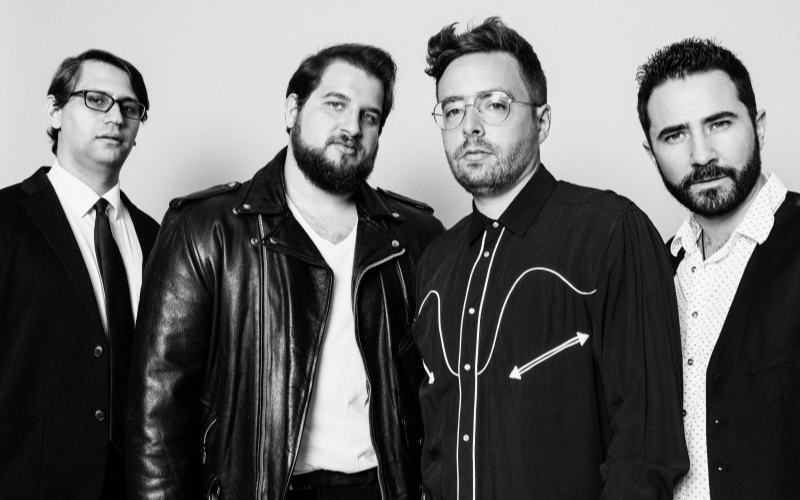 The Midnight Callers
October 30 | 8:00 pm | DoubleTop
A band with a sense of urgency. Inspired lyrics, soulful vocals, and musicians with just the right amount of flash. What's not to love?!"
Combining their passions for huge guitar riffs, lush harmonies, sticky hooks, and Bonham beats, New York City's The Midnight Callers aim to keep heads banging and butts shaking all night long. This vibrant four-piece channels their love of all things vintage into a sound reminiscent of rock 'n' roll's heyday, while adding a flare all their own.
The band's debut album, Red Letter Glow, released via JEM Records, is an ode to the grit and grime of the city they call home and has been seeing solid airplay on both terrestrial and satellite radio. Their debut single '41 Miles to Roscoe' was even voted 3rd Coolest Song of the Year on Little Steven's Underground Garage on Sirius XM.
The Midnight Callers are Chris Paine (vocals/rhythm guitar), Martin Stubbs (vocals/lead guitar), Julien Budrino (vocals/drums) and Marley Myrianthopoulos (vocals/bass).