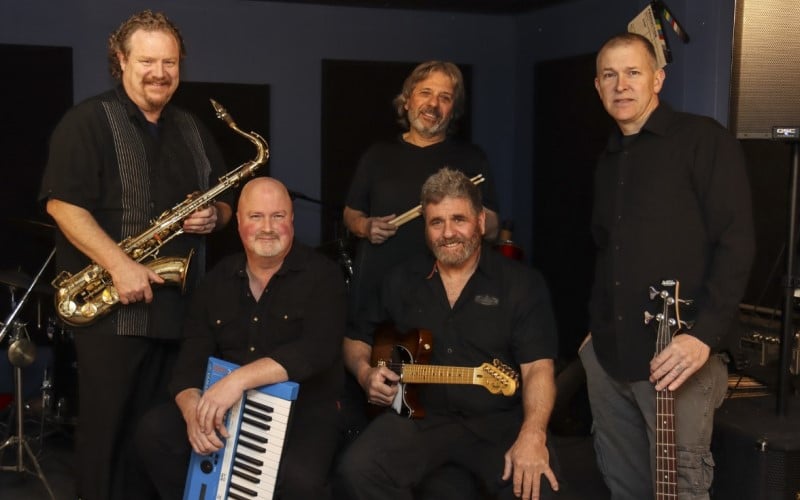 The Other Band
March 10 | 8:00 pm | DoubleTop
The Other Band enjoyed a successful career from 1987-2001, where we became one of the most sought-after bar bands in the Hudson Valley. After Receiving radio airplay and accolades from the press for our 1990 studio release, we played relentlessly, including venues large and small, with some personnel changes, until we disbanded in early 2001.
In the summer of 2011, after more than 10 years apart, The Other Band reunited with original members James Ratner, Rob Friedland and Dave Mucci. We enlisted Sax player Greg Fiske to round out the new line up. And so… we are back! In 2014, we were rejoined by our drummer in the late '90's, Gary Pellegrino. In Sept 2015, our original keyboardist, Dana Gabrielsen, rejoined The Other Band, helping us to continue our growth and improve our sound and versatility. After 4 years since our reunion tour, or re-energized fan base and list of clubs and venues continues to grow!
Our 2021 band line up:
Lead Guitar/Vocals; James Ratner
Bass Guitar/Vocals; Jesse Noren
Keyboard/Vocals; Dana Gabrielsen
Drums/percussion; Dave Mucci
Saxophone/EWi; Greg Fiske
Keep on coming out and we'll keep rockin' out.
Thanks for your interest and stay tuned!