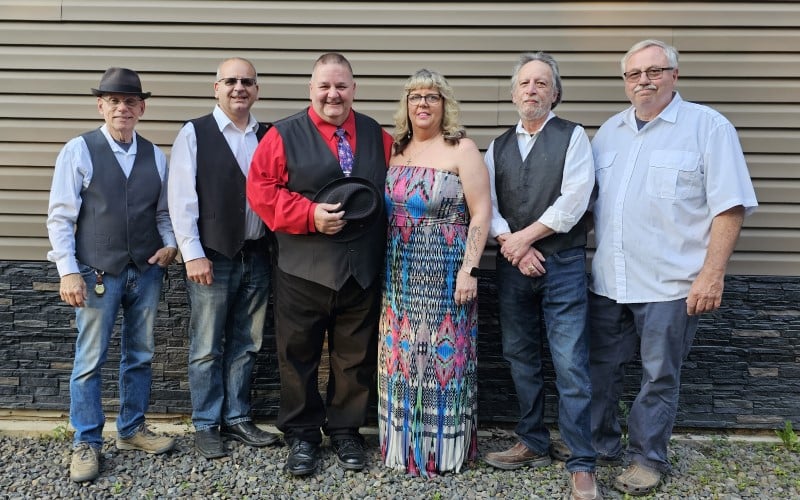 My Cousin Vinny
October 07 | 8:00 pm | DoubleTop
From left to right:
Jay Jacobs Guitarist
Dominick Caragiulo Drums
Vinny Nigro Vocalist
Valerie Nigro Vocalist
Dennis Wilder Bass
Arthur Alzamora Guitarist
My Cuzzin Vinny have been playing together over 7 years playing everyone's favorite songs from the 1960's til today and have steady repeat gigs in our area at campgrounds, yacht clubs, and night club venues. Weddings, anniversary parties, and everything in between. One of the things that sets us apart is that I engage the crowd as much as they want to. I have customized drum stix to give out for the person who spends the most time dancing. State of the art sound sytem (BOSE) provides crystal clear vocals.
I owe you one more bio for Art who has been playing guitar since he was a kid and still takes lessons to constantly keep up with his skills.
I hope this is what you were looking for as this is the first time I've done anything like this. As a retired nys correction officer of over 30 years, I could slam reports all day long but this was a little different.
Thank you, once again for your sonsideration. I will upload the few videos we played last night and send you the link.